IT Maintenace
Products & Solutions
Complete and managed IT support solutions. Highly qualified IT Support Engineers provide phone and remote access support from our offices in Nenagh. Offsite Backup provides clients with the security that all their critical data will be backed up to our servers on a nightly basis while storing seven points in time so that all data is 100% recoverable. Daily IT support of all servers and critical systems all for one fixed cost per PC.
A support contract with Irish Computers will benefit your business by putting a proactive IT Support solution in place and also allowing business owners to budget all their IT Costs in one contract.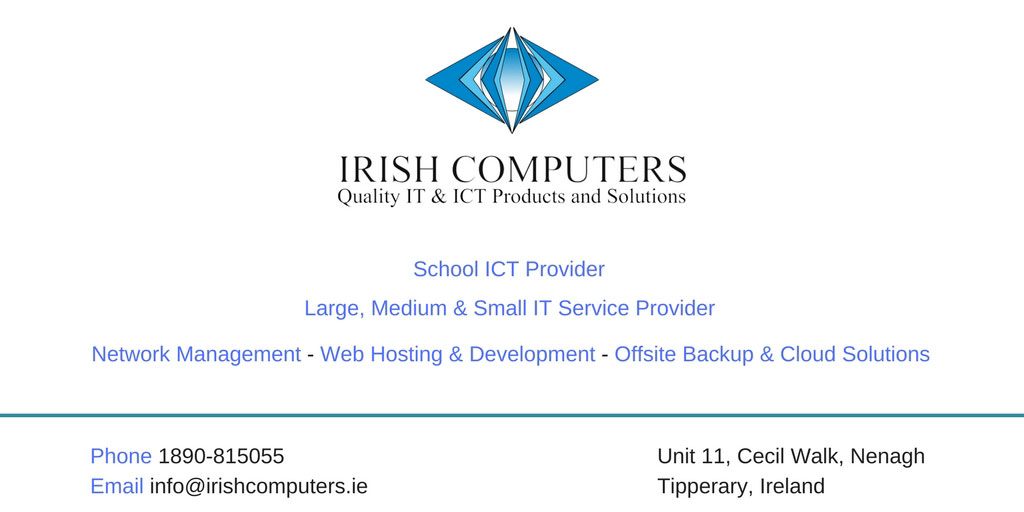 "Businesses and schools have a particular set of needs which Irish Computers are uniquely qualified to satisfy", Tom Gleeson, CEO of Irish Computers.
We will guarantee a 20% discount to Businesses and Schools on your existing IT Contract!
Talk to us today!